Equipment rental and tickets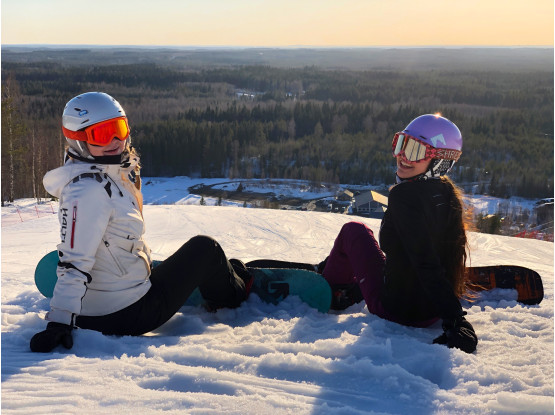 Equipment rental and tickets
You can rent high-quality Atomic and Salomon ski equipment and Burton snowboards.
Both skis and snowboards are available for skiers of all sizes, including the smallest in the family. Our selection includes carving skis for basic skiers and twintip skis for those more experienced and interested in freestyle.
The ticket sales are located in the rental shop. We have a SKIDATA port system with Skidata's own rechargeable KeyCards. So you can also download your KeyCard from other ski centers. When purchased from us, the price of a KeyCard is € 5.
The ski set includes skis, ski boots, poles and a helmet. We have Atomic and Salomon carving and twintip skis suitable for different skill levels. The skis can be found 70cm upwards, so even the smallest members of the family have been taken into account. Atomic and Salomon ski boots are available from us in sizes 25-48.5 (EUR). We renew our equipment regularly, so the equipment is always in line with the current trend.
The set includes a burton snowboard, shoes and a helmet. Snowboards can be found from the size of 70cm, so even the smallest members of the family can get to know the secrets of snowboarding early on. Snowboard boots are available in sizes 24-49 (EUR).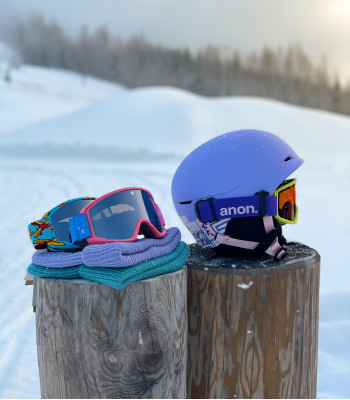 The rental shop also has a small "ski shop" where you can buy ski goggles, ski helmets, beanies, gloves, scarves, helmet ears etc. The selection includes products from Burton, Bolle, Anon and Spy.